La Dimora is Italian for "large family home". It is a restored traditional farm home located at maybe the most beautiful Italian lakes: Lago di Como. The home breathes authenticity while providing all comfort and modern amenities you may expect from a high class holiday home.

LaDimora was, approximately 150 years ago, built at the historic Roman donkey path Strada Regia, (which means the King's Street) that was until 110 years ago the only land connection between Bellagio (only 8 km) and Como (22 km). Because of this beautiful lake facing in the "borgo antico'' of Sormazzana it is very peaceful and relaxed positioned.  Going in the south direction you will follow the Strada Regia through the forest towards Nesso. When you go north, this same Strada Regia will lead you through all the picturesque hamlets of Lezzeno. This is a beautiful way to reach for example one of the many great restaurants of Lezzeno, ferry port, butcher, etc.

This authentic Italian 19th century farmhouse has been renovated (2017-2018) in a way that the historical elements are in harmony with all modern amenities. One of the many preserved rural elements that have been preserved are the impressive roof trusses. These are large chestnut trees that have supported the roof since 1850 and do justice to the atmosphere of yesteryear.

One house, two independent homes
La Dimora home consists of two separate apartments. The larger apartment, Rosmarino, is situated on the top two levels. The smaller apartment, Salvia, is located on the ground floor.

Both apartments are arranged to be perfect for hosting different group sizes hosting respectively 6 and 2 (+2) guests. For larger groups up to 8 persons, both homes can also be rented simultaneously. Reach out to us for more information!
Rosmarino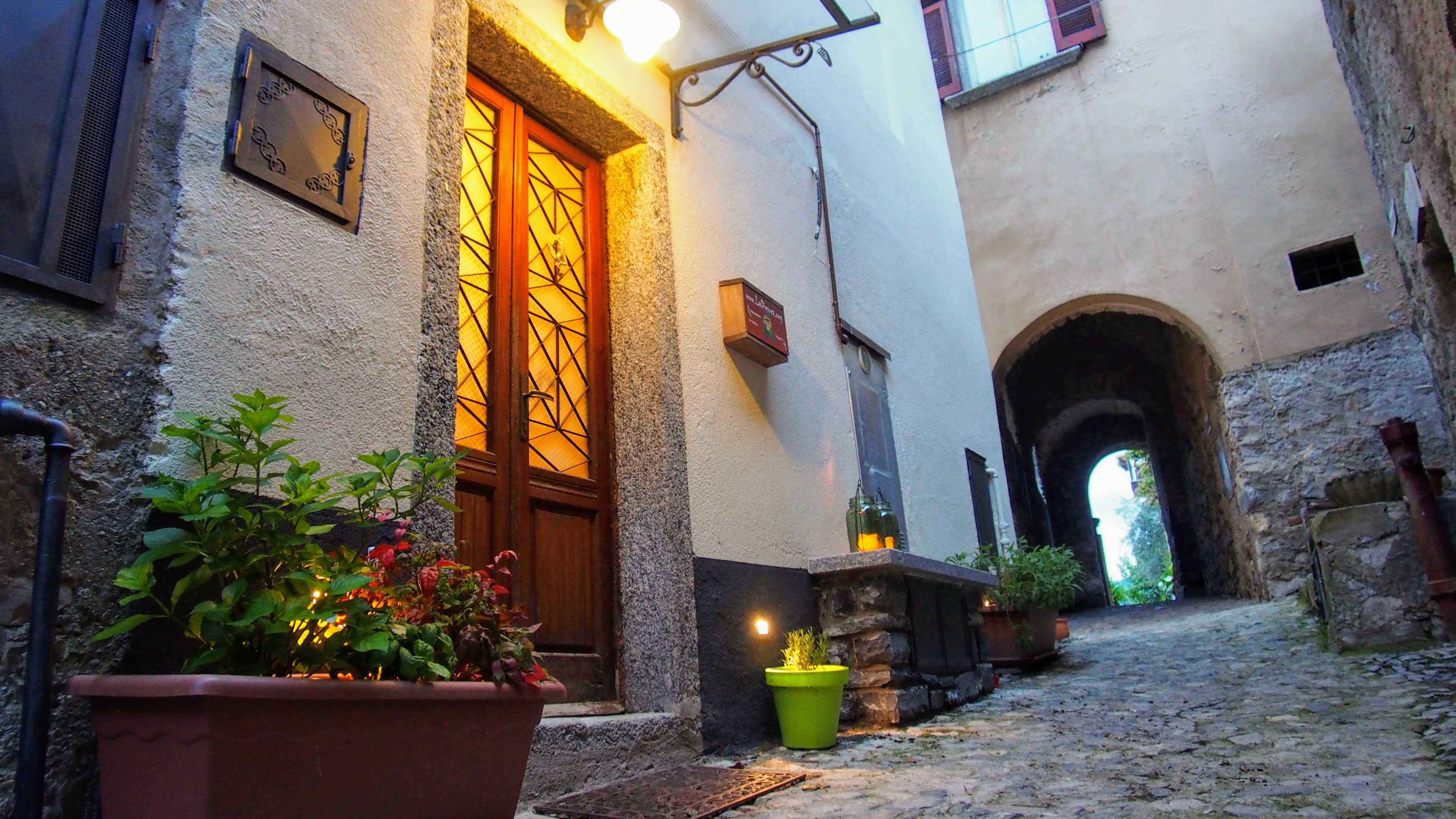 Salvia